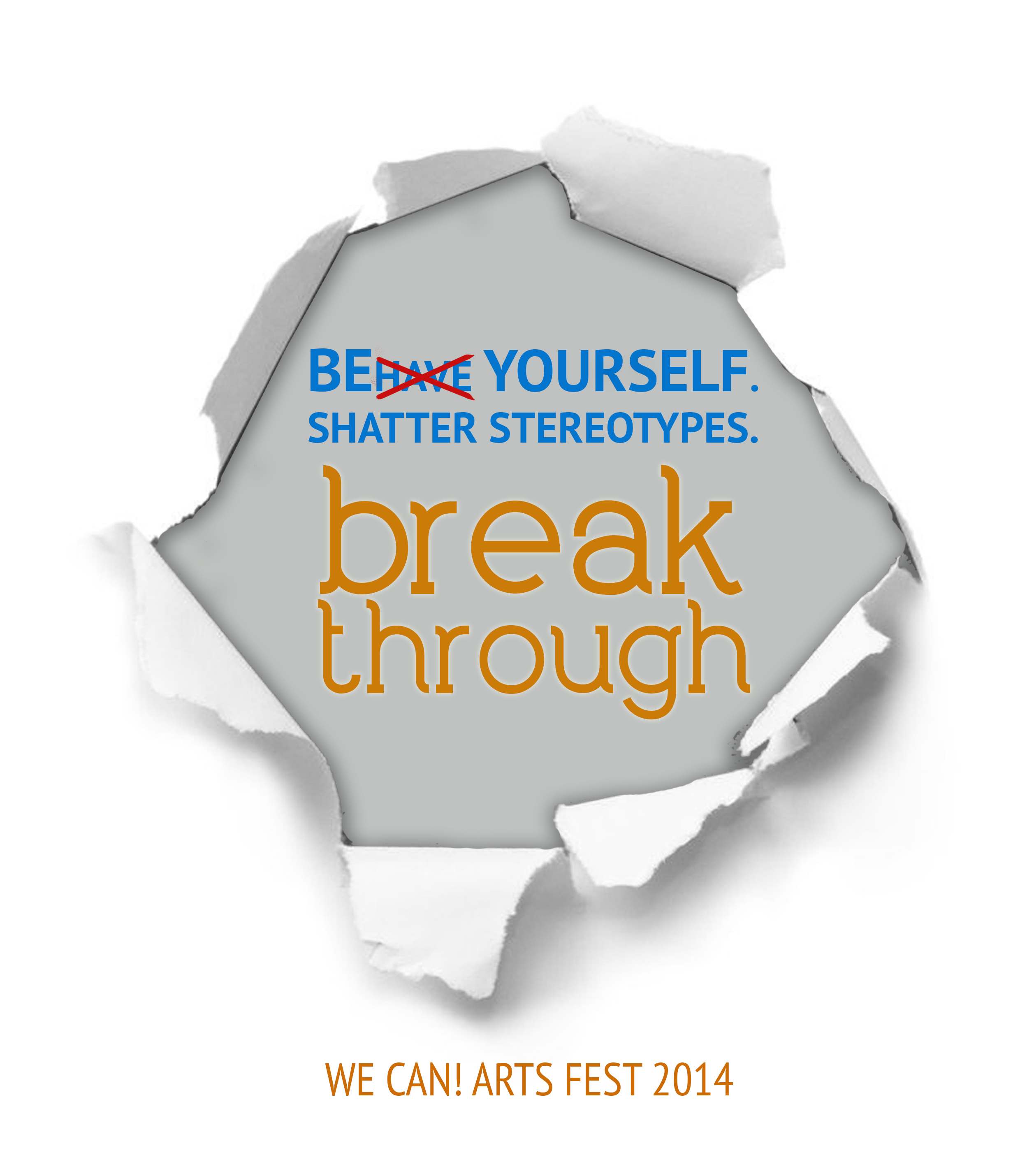 This December, We Can! Arts Fest returns, this time celebrating diversity and the freedom to be you, with Breakthrough. And we want YOU to be involved!
Last year, we brought you the The Silence of Violence, with local artists, activists and survivors exploring the less visible forms of violence against women in our society. Attended by 300 members of the public, the event was an effort to use art, media and performance to interrogate and shift social attitudes that tolerate gender-based violence.
This year, with a focus on youth, Breakthrough is looking to feature young artists, performers, youth groups and students coming together to showcase their original art, share personal stories, and start critical discussions on gender stereotypes, stigma and the different forms of violence that affect youth in our society.
We want to use the powerful media of art, performance and conversation to challenge the expectations and pressures that youth face in their peer groups because of their gender, spark ideas for change and celebrate a youth culture that is inclusive, supportive and safe for everyone. Are you a young person or youth group passionate about change? Speak up, take a stand and break the box with us.
We invite your voice, your ideas and your art for this exciting event. Send in your proposals to [email protected] If you don't have a fully fleshed out proposal with everything figured out, that's fine too! Just email us your rough ideas and we can work with you to develop it.
Date: 6 December 2014 (Saturday)
Time: 10am – 8pm
Venue: SMU (Singapore Management University), 81 Victoria Street
Theme: Breakthrough: Behave yourself. Shatter stereotypes.
Deadline for proposals: 10 October 2014
Want to send in a proposal? Click here to find out more about what you should include.
About We Can! Youth
We Can! Youth is the We Can! campaign's special focus in 2014. This year, we hope to get more youth involved in taking a stand against gender-based violence in their everyday lives. We are reaching out to young Change Makers, learning from their personal experiences and starting conversations on gender stereotypes, sexual consent, rights and healthy dating relationships. Youth Change Makers are young people committed to making positive social change in their communities. Through their actions, they can help make schools, cyberspace and social events safe spaces for young people regardless of their gender or sexual expression.
About We Can! Arts Fest 2013
Missed last year's We Can! Arts Fest? Last year, we brought together artists, activists and Change Makers to meet others who are using their voices to speak up against the less visible forms of violence. We had art installations, music performances, spoken word, film screenings, theatre and more! Read more about We Can! Arts Fest 2013: The Silence of Violence here and take a look through our photo gallery here!