WHAT WE DO (2016 – present)
Like the three-year campaign, We Can! prides itself on being a people-to-people outreach enabler that works through Change Makers–individuals who commit to taking steps in their own lives to end violence. What we do includes collaborating with allies; mentoring Change Maker Projects; offering a plethora of workshops (such as Comprehensive Sex Education, Creating a Culture of Consent, The Change Maker Workshop and various community arts workshops) and programmes (such as forum theatre); and co-leading campaigns (such as the White Ribbon Campaign).
There are many different ways for you to get involved. If you'd like to be a part of the work that we do in any way (or would like to initiate a project of your own), sign up now to be a Change Maker.
WHAT WE HAVE DONE (2013 – 2015)
We Can! was a three-year people-to-people campaign that worked through Change Makers–individuals who commit to taking steps in their own lives to end violence. Every Change Maker was asked: "What is one change you are ready to make in your own life?" With the understanding that small actions make big changes, the campaign looked to build a gender-equal society by starting with equal relationships.
The Change Maker Workshop and Forum Theatre Tour were our flagship outreach programmes.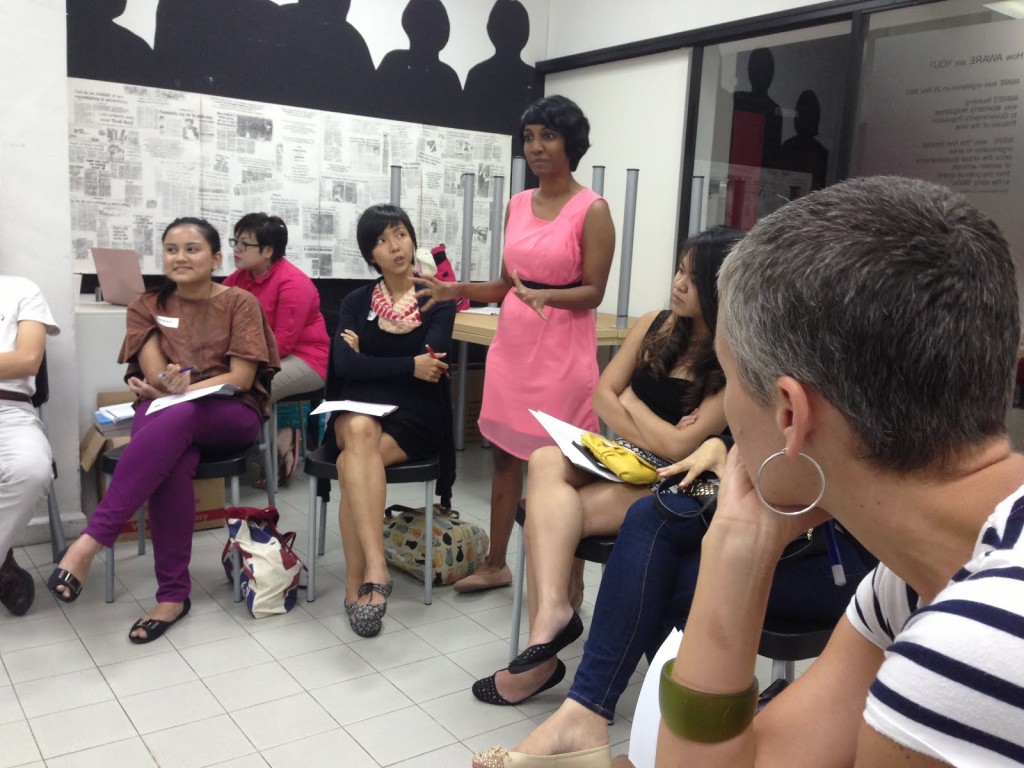 The Change Maker Workshop is a session designed to educate Change Makers on violence against women and what they can do about it. Participants learn how to identify violence and discrimination in their own lives, find their own ways of addressing it, and stimulate change in others.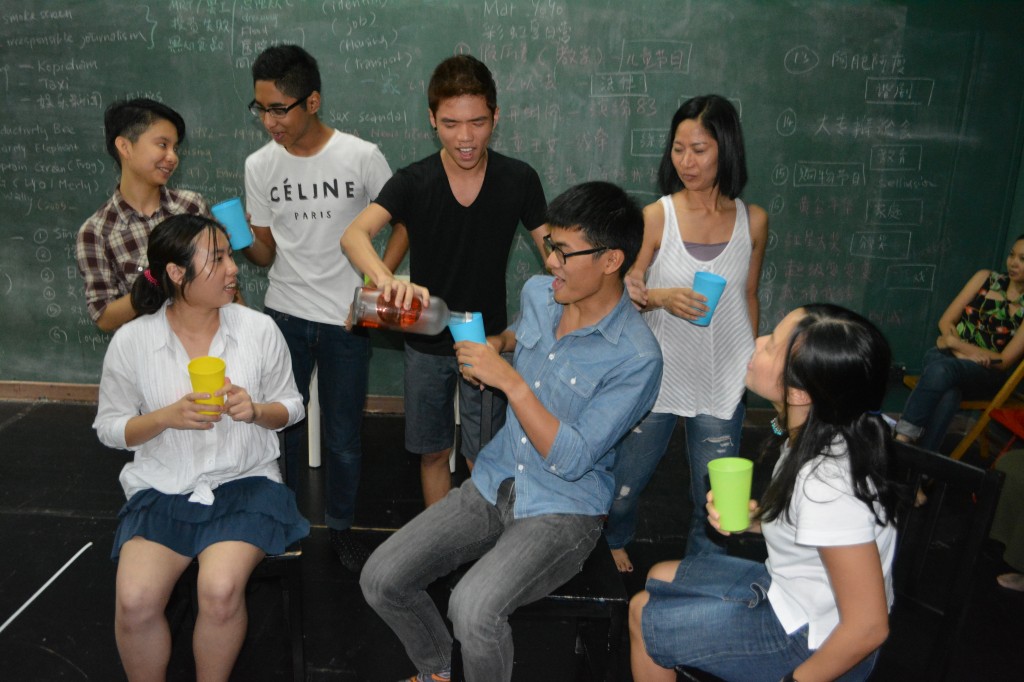 Between June 2013 and December 2014, a team of Change Makers embarked on a Forum Theatre Tour, taking a play the explores violence against women to communities around Singapore. Developed in collaboration with Drama Box, Just A Bad Day is a play that explores everyday instances of violence against women and gives audience members the choice to intervene. Through confronting violence in familiar environments, the audience was encouraged to re-consider their own attitudes and beliefs that contribute to hostile situations.
Through the workshops, forum theatre programme and other avenues of art, performance, sports, community networks, media and pop culture, We Can! reached out to over 1,000 Change Makers in the course of three years.
Through an ongoing relationship with Change Makers that was maintained via regular newsletters, events, projects and other opportunities for them to get involved in the campaign, the campaign built a growing community of people, young and old, who are sensitised to the everyday attitudes and beliefs that enable violence against women to continue in its various forms. The campaign focused on the underlying causes of gender violence–unequal gender power, norms, stereotypes and discrimination–and aimed to start each individual on a journey of reflection towards challenging these cultural beliefs.
We Can! also worked together with organisations as campaign allies, partners, and donors.