Anonymous contribution
This is a serious topic. It is also controversial, uncomfortable, and one that I've considered voicing before. Even today, I write this with a lot of hesitation.
If I documented all the instances of sexual harassment I've encountered, I could probably write chapter or two of a book by now. If someone else told me they had encountered similar situations, I would unequivocally urge them to take action immediately.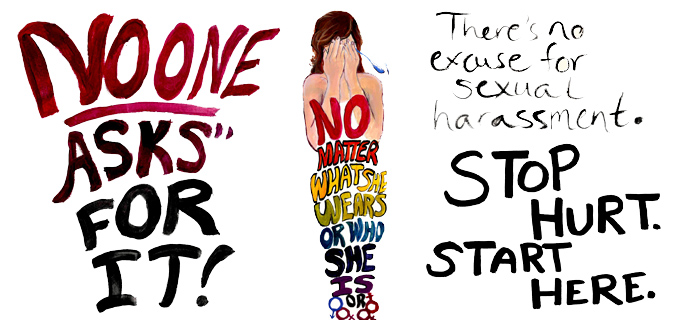 Yet it is something I have never done. Why? Because my image and my career are way more important to me. Because I brush it off like I've learnt to brush off everything else unpleasant that comes my way (Because that's life, right?). Because it is not worth the hassle to me. Because apparently not everyone has the same moral compass. Because ours is a society of victim-blaming. Or that is how I have justified it to myself time and again. I know it's not right. But I also don't know if this is a cause I want to get up in arms about. Because I'm comfortable in my own coping mechanisms. I am also acutely aware that it is my silence (and the silence of many others) that empowers the perpetrators.
But today, for me, a nerve was struck. I wonder what gives some men the gall to think they can say or do whatever they want, and it is fine? I imagined myself saying some of the things that have been said to me and I don't know in what world I would think it okay to say that to another person whom I clearly interact with only in a professional manner, and have never given a reason to think otherwise.
And in each instance and interaction of this kind, it has been crystal clear to me that any respect or regard for my intellect or character is only secondary (if at all existent) to the objectification of my body. It bothers me a lot that in this day and age, capable women, who are in every way equal to their male counterparts, still need to be subjected to this objectification. It bothers me that we as a society have not yet found a solution to these fundamental issues arising out of a lack of respect (and in some cases, even consent).
I don't know what the answer is, I honestly don't. And, I am somewhat ashamed to say, I still stand by my very poor coping mechanism of silence. But I do know that as a society we can all do better. A lot, lot better.