Written by Michelle Shobana, Change Maker
My hair has always been a big part of my life. As a young child, around the age of 4 or 5, I was already spotting wavy hair that went all the way to my knees. My mother loved styling my hair, and as such, I had various styles: braids, scorpions, pony tails, huge locks. So when she had to cut my hair because I got lice when I was 7, I was devastated. I felt the short hair made my face seem so round and unsightly. The growing process did not make me feel any better, as my hair grew out thick and rough. I always had it tamed into a tight ponytail, despite the headaches.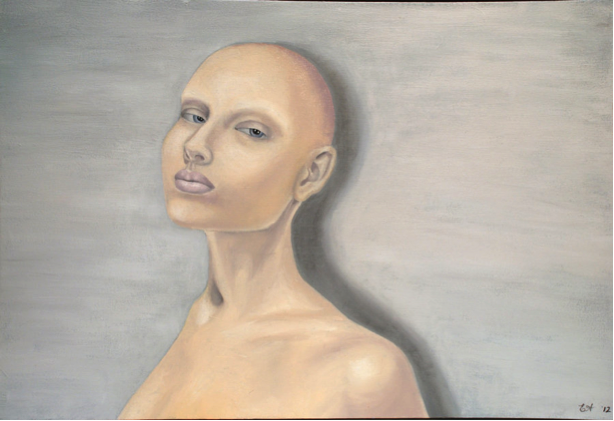 As soon as I started secondary school, I started to straighten my hair every 2 years and never allowed a pair of scissors near my head for almost 4 years. I took so much pride in my hair as I thought it showed everyone the type of person that I am. I felt that modifying it in any way would change me internally. Even till last year, the changes I have made to my hair were either very subtle, or were made to complement my body shape. I always felt that my hair was the most beautiful feature about me, and without it, I just wouldn't be 'me'.
About a month ago, I was scrolling through  social media when I saw a colleague of mine post about her registering for Hair for Hope 2015. It intrigued me, and I read about how she felt joining this movement and making a statement would be another way of supporting the movement, especially since she couldn't afford to donate a substantial amount. It sparked something in me, and I immediately started to research more. The more I read, the more I wanted to register for the event. Something I wouldn't have even imagined doing 24 hours ago, seemed more real to me than ever at that moment.
I didn't feel the need to ask anyone permission, but I decided to ask my close friends and family what they would think if I did it anyway. And to my disappointment, those closest to me were very much not interested in the idea. My sister's engagement was set to happen a month after the event, and some of my family members were concerned with the image I would portray. I was asked, "You want to be bald? And wear a sari?" as if doing so would make me a spectacle. Some made me feel I would regret my decision the second I had done it, while others made me feel like they would be embarrassed or unwilling to handle being around me.
The reaction that I received was not something I was anticipating, but it gave me great insight into the social stigma that came together with shaving your head, especially as someone whom identifies as a woman. Femininity is usually portrayed or identified with hairstyle, causing hair to be seen as an important element of someone's personality, attractiveness as well as a great indicator of their femininity. Though they are present, it is rather hard to find active representation of bald women as a norm in media. It is even harder to find representation of bald Indian women in media, especially on local television. Perhaps this was a reason for my initial thoughts about my own hair as well.
As advocates for a better and more accepting future, we must show everyone around us that being bald is not different from any other hairstyle, and that you are never alone in your fight. Children should be brought up in a social environment that does not ostracize anyone, especially for appearance.
Bald is Beautiful.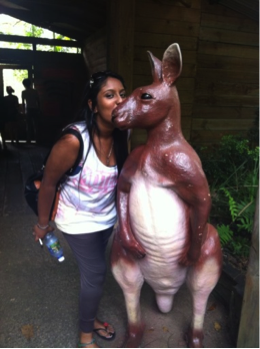 About the Author: Michelle is a third-year student in Republic Polytechnic, doing a course in Information Technology. She aims to be a teacher and hopes to help individuals in their education through self-awareness. She sees a future where she and her partner can live happily, without being called out for being different. In her spare time, she listens to rock music and takes things one day at a time.