by Change Maker, Michelle Shobana
It has never been a norm for my family to talk about issues of gender stereotypes, sexual orientation, body shaming and dating violence. Of course, this does not mean that these issues were not faced; it just meant that no one could ever talk about it in the house.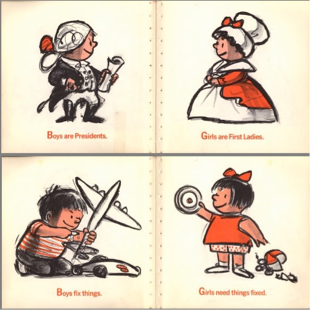 Having spent my childhood around my elder sisters, I grew up quickly. At a young age, I observed in silence the issues they faced. When my sister was physically assaulted by her partner, I couldn't understand why she still wanted to stay with him so badly. But I remember holding her hand and telling her she deserved better. The rest of my family preferred a different approach, hitting her as well as threatening to disown her. I know this is never a good way to solve any problem; my sister left him eventually and that was what they wanted.
During my own adolescence, I had to face my own issues. I became aware that my sexual orientation differed from other girls. I felt differently and could never quite find the words to say when they talked about boys, I just nodded and smiled. It was also around this time that I found myself comparing my body with other girls. I was always a chubby child and never though much of it until then. This was when things started to change.
I picked up the habit of vomiting after a meal. It never really made much of a difference to my body, but I always felt better after doing it. This was a habit of mine for three years. In addition to this, I started self-harming and did it every day before school started. Because I did not know how to, I never talked about these issues to anyone.
I knew my sexual orientation would never sit well with my family, because they had expressed such strong negative sentiments towards anyone from the LGBT community. This intensified my other issues, and my eating disorder and self-harming continued.
However, it started to become clear that my issues were affecting me.  I had constant headaches that would last for weeks at a time and had no medication that could alleviate it. My poor physical health affected my grades. My family found out about my bulimic and self-harming behaviour and called me attention-seeking. I was beaten up for my issues and because they saw my behaviour as an act of disobedience. They threatened to disown me if I did not fix myself.
By this time, I knew I couldn't tell anyone else because being hit by your parents is used as a common "disciplining" tool in Singapore. When I voiced these issues to my family, I got hit even more and was told that I was not an "American", but an Indian and I should stop thinking of freedom. This comment still affects me today because it shows how narrow their idea of my future is, without any consideration of individual expression or freedom.
Gender stereotypes also play a part throughout my life. Till today, I am forced to put on makeup so that people wouldn't be put off and will have a good impression of me. The shorter my hair got, the more makeup I had to apply. The more I was forced to apply makeup, the more I refused to do so. So caught up with what people would think and say, my family refused to see the possibility of actual happiness as a diverse family, with each member being able to express themselves freely and help one another achieve their dreams. I hated the idea of living in a box. That was not me.
I only stopped my bulimic behaviour and self-harming when I was enrolled in tertiary education, and I met the woman who put my life back on track. She threw away my blade and applauded when I finished my meals. She told me I look better without make up, and ensured that I always did my best in everything I did. We fell in love, which made me stronger than ever. It was then I realised I had to fight for freedom, no matter how small the scale.
There is little to no talk about gender stereotypes, sexual orientation, body shaming and dating violence within families. Any attempt to discuss these is met with awkward excuses, negative comments or even violence. As Change Makers, we need to break the taboo and make it communicable to individuals from varying backgrounds. Violence is not necessarily physical, it can be emotional abuse too. Victims face all sorts of emotional turmoil when unable to communicate their feelings to their family.
I know because I have been there.
About the Author: My name is Michelle, doing my 2nd Year of Information Technology in Republic Polytechnic. I aim to be a teacher, to help individuals in their education academically, and through self-awareness. I see a future where my partner and I can live happily, without being called out for being different. In my spare time, I listen to rock music and take each day at a time.