Written by Camille Neale, Change Maker
The EU Human Rights seminar held last month ("Progress and Perspectives for Women's rights in Singapore and ASEAN") explored the progress of women's rights since Singapore's accession to CEDAW in 1995, with a particular view towards the future – what still needs to be done, what are the current challenges and what are the challenges that may emerge down the line? One serious challenge to gender equality and women's rights that was cited is online violence against women.
The Internet is a significant means by which people are socialised; it is now one of the main ways that information is distributed and culture is reproduced. Children as young as three are being connected to the internet and learning about the world through it. 59% of young people say that the Internet is shaping who they are.
Being a woman on the internet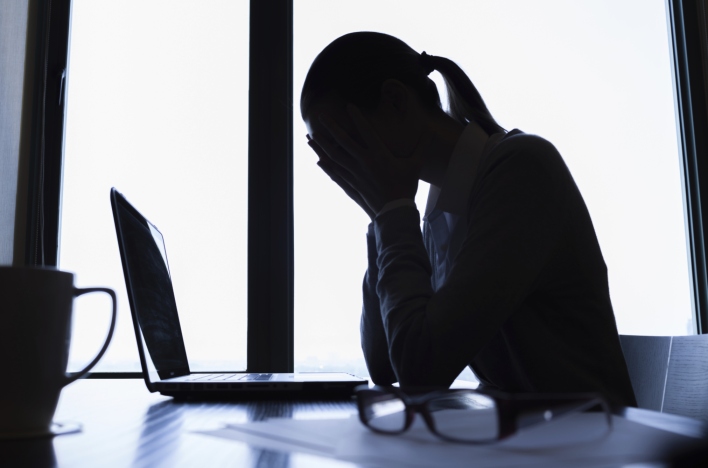 Being a woman with an internet connection means being subjected to an almost constant stream of violent online commentary. Violence against women through the internet can mean anything from hate speech, hacking, identity theft, online stalking, threats and even convincing a target to end their lives.
The internet is one place where the insidious nature of gender roles and sexism are made very clear. While outright instances of misogyny and sexism are now less socially acceptable in the public realm, the Internet is one place where this notion has yet to catch on. It has become just one of many spaces where men tell women to get out. Read the comment section of any article, any YouTube video and you are bound to find some man deriding women, their bodies, and pretty much anything to do with them. The abuse comes no matter what, just for being a woman on the Internet. This kind of harassment is something that women experience almost daily and 73% of women on the Internet report having experienced cyber violence.  Why is the Internet a space where it is seemingly okay for misogynists to run wild?
Crying free speech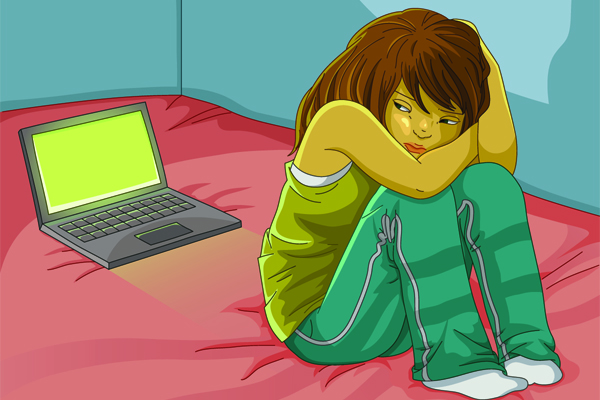 Under the guise of "free speech" social media sites and other websites often feature videos and photos of women being sexually assaulted or revenge porn. Prominent women figures, bloggers and journalists are frequently abused online for daring to express their opinions, especially in fields that are traditionally deemed the domain of men, such as politics or I.T. A report called "Misogyny on Twitter," found 6 million instances of the use of the word "slut" or "whore" in English between December 26, 2013 and February 9, 2014, and of these 20% were believed to be threatening. Women gamers often choose to use a male avatar so they won't have to put up with lewd or threatening comments from male gamers. There are entire websites dedicated to women bashing, and to decrying that feminists are all man-haters and feminism is destroying society. It's not uncommon to find violently sexist memes about women all over Facebook.
Taking violence offline
Another concern is the way that the internet is facilitating violence against women in the "real world." The internet is increasingly being used to conduct human trafficking as it makes it easier for traffickers to recruit women, children and men. The way that women are portrayed and treated online serves to normalise and glorify violence against them. Studies have shown that after viewing porn and other sexually explicit content about women, men are more likely to: "report decreased empathy for rape victims; report believing that a woman who dresses provocatively deserves to be raped and report increased interest in coercing partners into unwanted sex acts". Some of the first images and information about sex that boys are exposed to includes violence towards a woman–it's terrifying to think of the kinds of ideas about women that are being encouraged.  
The anonymity of the internet, the fact that there is not a live human being in front of you reacting to what you're doing, gives men an incentive to troll at their leisure.
It's true that the internet has brought a host of social benefits. However, it has become a really scary place for women– filled with instances of slut-shaming, rape threats and general violence directed at women's bodies. Women don't feel safe expressing their views on the internet and this is a significant barrier to their ability to take advantage of the opportunities that the internet can provide.
Frequently, cyber-violence is not taken to be a serious issue. Part of the problem is that those who are expected to respond to the problem, police officers, people working in the tech industry, are all working in fields that continue to be dominated by men who don't have to live with the reality of the kinds of harassment that women face everyday. As a consequence, women who experience these violations have little or no redress. Women who try to call out these sexist behaviours and standards online are either told to shut up or to calm down because it's just a joke.
Online violence silences women by emphasising that women occupy a lower social position to men. What's more, we don't trust women's voices to talk about serious issues; most authors of magazine articles, news and so on are men. Men are constantly telling women not to be so emotional, to stop complaining about things that happen to them, basically to stop talking about themselves in public.
Safe online and offline spaces
Online violence is no joke, we need to stop letting boys off the hook for treating women badly. We need to create an environment that is more welcoming to women. Focusing on the response of the victim rather than trying to address this kind of harmful behaviour isn't going to solve the problem anyway.
What we need is greater accountability; websites need to get better at monitoring harmful content. One survey of 84 countries found that 74% of those surveyed are doing nothing to stop online violence. Experts agree that what's needed is for companies to provide greater transparency, to attract female talent to their companies, and to dedicate more time to training staff to understand and perform moderation. Talks about online bullying in schools needs to address this gendered component. Until we treat violence against women as a serious issue, until we recognise the value of women's voices and strive for gender equality, women will continue to be marginalised and subject to violence.
What will it take for violence against women, both online and offline, to not be the norm?
About the author: Camille is a recent university graduate who is still figuring out what she wants to do with her life. She hopes that whatever that is, she will be able to wear a power suit and be really intimidating.