What makes you angry? What gives you hope? On International Women's Day (8 March), join AWARE and the We Can! campaign at Hong Lim Park to explore these questions at All Fired Up!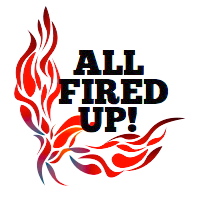 This electrifying day of celebration will bring together people of all ages, genders and walks of life to share the struggles and successes of the women's movement in Singapore.
Date: 8 March (Saturday)
Time: 4pm – 8pm
Location: Hong Lim Park
Click here to register!
Stand in solidarity with inspiring slogans and songs, or explore urgent social issues at booths set up by civil society groups. Go wild with our themed graffiti wall, and pass on the flame of hope at our candlelight vigil for the past, present and future of the women's movement. Art, music, poetry and speeches: All Fired Up! has something for everyone.
Programme highlights:
Workshop: celebration toolkit  (4 – 5.30pm)                 
What's a party without props? Join us for an afternoon of placard- and banner-making to set your message ablaze. We'll work together to craft slogans and chants for the evening's festivities.
Bellyful from EtiquetteSG (4 – 6pm)
Celebrate the fire in your belly! Artist and writer Dana Lam, with support from EtiquetteSG, will create plaster casts of bellies big and small of any age, colour and gender. We hope to have enough belly casts to cover the lawn for the candlelight vigil.
Women Blazing a Trail (5.30 – 7.30pm)
What makes you angry? What gives you hope? Women and their allies step up to answer these questions with honesty and verve, through speech and poetry – with slogans and chants to get everyone all fired up!
Some speaking slots are open. If you have a tale of anger and hope that you'd like to share, please contact Sumedha at [email protected] by 28 February.
Candlelight vigil for the women's movement: past, present and future (7.30 – 8pm)  
A show of unity to celebrate our past successes and get us geared up for the challenges of the future.  Old and young will stand together and share in the light of hope.
Please register for this event here. If you would like to set up a booth for your organisation at All Fired Up!, contact Sahar at [email protected]
Note: We welcome people of all nationalities to join us.  However, there may be legal limitations on participation for non-Singaporeans in some activities (e.g. slogans).  We apologise for these restrictions, which are not of our choosing.  Please do come and take part in everything else.
–

This event is kindly supported by the High Commission of Canada.