Yes, All Men
Yes, all men can do their part for gender equality.
Yes, all men can work to end sexism and violence.
Yes, all men can support boys and men who are bullied, harassed or abused.
---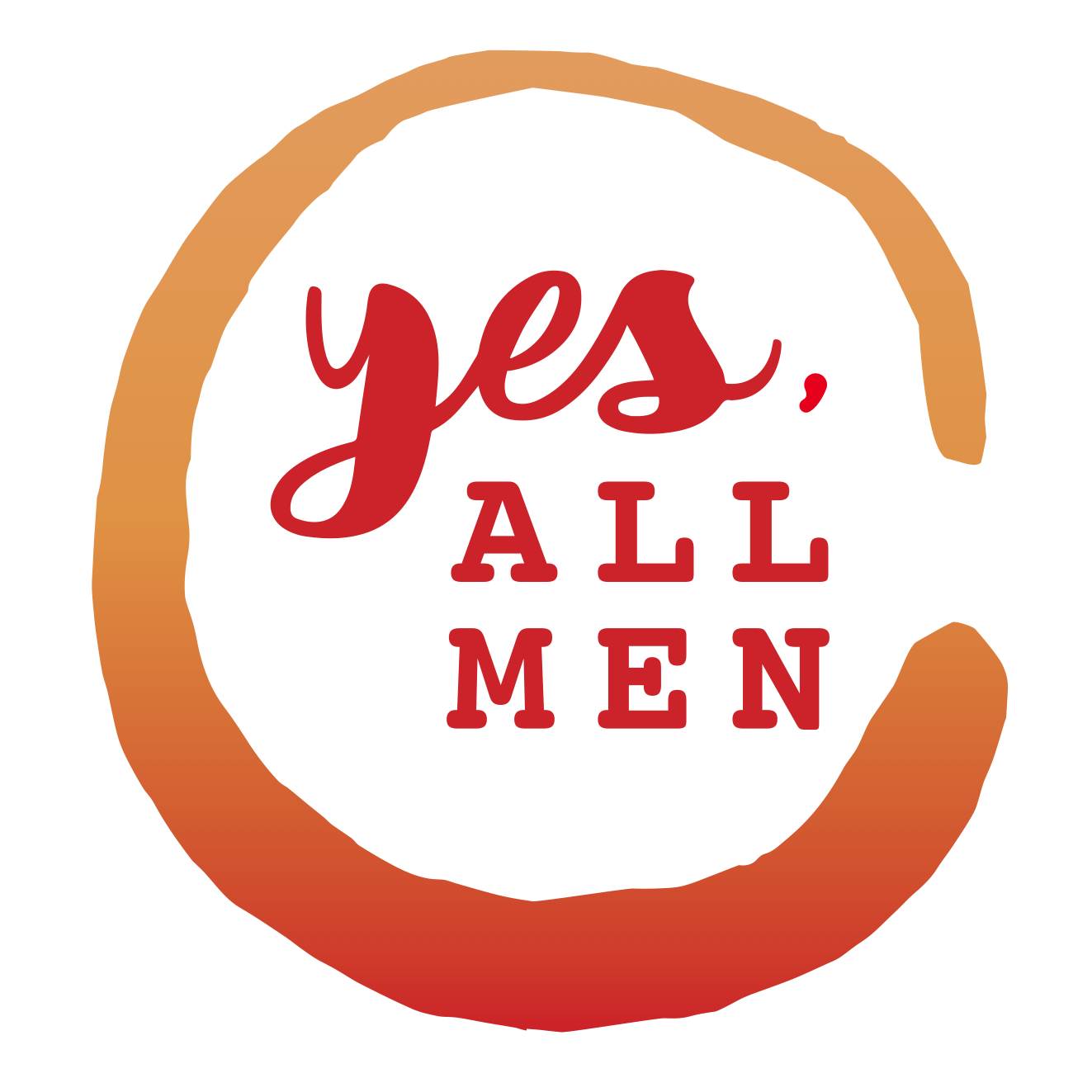 Yes, All Men, a new initiative by We Can!, supports men and boys in ending gender-based violence. Together, we'll look for new, better answers to the question: what does it mean to 'be a man'?
You've heard it before: "Be a man." "Man up." "Grow a pair." Young men are constantly told that they have to live up to some idea of "manliness". What impact does this have?
When people are taught that being a man means being "not feminine", is femaleness bad and shameful? How are men taught to see women? How are those lessons passed on?
Let's start honest conversations about the men we are and men in our lives. Let's talk about how young men are boxed in and silenced. Let's talk about how a stifling, rigid view of masculinity has hurt many of us.

Most importantly, let's talk about the difference men can make. We know men who do this every day. Men who change the rules of the game, to create a freer, safer society for everyone: for women, for genderqueer people, and for men who are different from them.
Yes, All Men is a dedicated space for men and boys to talk about gender and take action for a better future. A future where nobody says "don't be such a girl". Where no boy is bullied for being a "sissy" or harassed for being gay.
Yes, All Men: because all men have a stake in gender equality, and all men have the power to make change.
You get to choose what kind of guy you are.
Click here to get involved.
---
Guiding Principles
Assets-based approach
Yes, All Men stands for the change we want to see and the boys and men who make change every day.
Allies for gender equality
Yes, All Men is about men and boys who support feminism taking action towards a more equal future.
Male-positive
Yes, All Men can break stereotypes and find healthy, compassionate and inclusive ways of being men.
Diverse and inclusive
Yes, All Men is for all individuals who have had personal experiences with male identity.
Male privilege for good
Yes, All Men possess male privilege and are responsible for using it in supportive ways.
Get Involved
Participate in a focus group discussion
What were your experiences growing up as a boy and living as a man in Singapore?  Focus group discussions are intimate, supportive, non-judgemental and open to men and boys aged 13 and up. Each session lasts for 2 hours. Click here for registration links and more information.
Join our Men's Group
Be part of a welcoming, diverse, open-minded and affirmative group of men and boys keen to reflect on how gender roles and norms impact them and others in society.  This group also commits to taking positive action and making change (in their own lives and in the community) to promote gender equality and inclusivity. Click here for registration links and more information.
Share your experiences and perspectives on our blog
Write for the We Can! blog!  Bring light to the gender issues you are passionate about. We post weekly blogs by Change Makers like you.  Download our blogging guidelines and send your pitches to [email protected]
Start a Change Maker project
Make a difference in your community today. If you have an idea for a Change Maker project or event related to masculinity and/or men and boys, get in touch with us at [email protected] and we could work together to make it happen!