Written by Sriraksha Raghavan
The Tamil cinema industry was a game changer in the early era of films, with movies dabbling in multiple perspective storylines (nootruku nooru), social stigmas (arangetram) and essentially trying to usher a new world by showing people a new way of life. They touched on themes that were controversial and thought-provoking. One of the most prolific directors during this time was K.Balachander and his movies had a nuanced way of tackling complex subjects. His portrayal of women was often in a progressive and honest light, showing them smart and tough and angry and scared and most of all, human, and it is something he is praised for even today. Here are just some of his movies and why they are worth watching.
Iru Kodugal
A movie about a lady who doesn't get accepted by her husband's family and so returns to her father while pregnant. She then goes on to become a high-profile bureaucrat under the encouragement of her father braving all odds. She raises her son as a single parent and braves the rumours spread by her co-workers who are jealous of her. The movie dealt with sensitive subjects like single parenting, divorce and workplace harassment while keeping in mind the social climate of the '60s making it a thought proving watch with a female lead that braved poverty and social stigma to finish victorious.
Arangetram
A movie about a young woman who decides to work as a sex worker in order protect her family from the clutches of poverty. The movie was very controversial at the time of its release, owing to the way the director had approached the movie, making it a gritty, honest movie about the fate of a girl who will do anything for a family that cared little about her. The protagonist is a woman who showed viewers that nothing could define her but herself, and ultimately for her, that was enough. When her family found out about her profession, they disowned her. With that, the director showed the fixations of the society that couldn't look past its own limitations.
Aval Oru Thodar Kathai
One of his most popular movies, Aval Oru Thodar Kathai talks about a working woman who shoulders the responsibility of her family while trying to maintain a life and identity on her own. It addressed the life of an everyday woman in a way that had never been done before, as a breadwinner, a game changer. This movie is a classic for its rounded portrayal of a woman, as one who cannot be put into boxes, and is full of contradictions. By doing so, the protagonist seems genuine, a friend, a co-worker or someone we see on a bus. This was the biggest achievement of the movie, making us see the brilliance of everyday life and the genuine way women live.
Apoorva Ragangal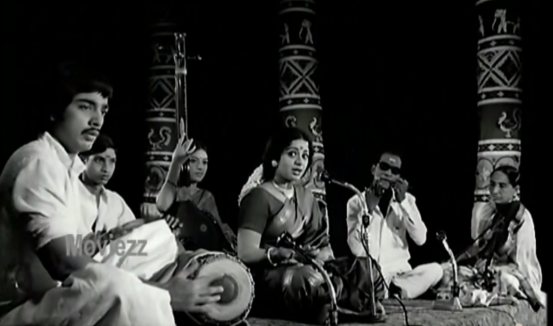 A movie based on the complexity of human relationships, handled with authenticity and backed by incredible performances is hard to come by. Apoorva Ragangal is one such movie, which deals with the relationship of an older woman and a younger man, without stereotyping it but by handling it with tenacity. The movie breaks stereotypes about how women are expected to behave in relationships (women were expected to be subdued and accept what a man says). But here, we see the women are in charge of their lives and not afraid to go against the grain.
Moondru Mudichu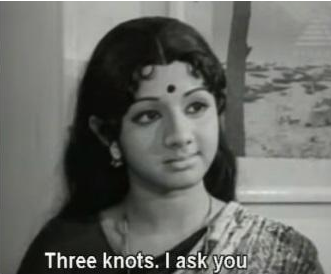 This movie is a revenge tale about a girl whose boyfriend dies in a freak accident orchestrated by his best friend, who is actually in love with her. She then seeks to avenge his death. A dark tale about love and friendship, the movie highlights the relationships of all the characters as a whole and their individual relationships, showing that humans are all neither good nor bad, but fall in that spectrum of grey. She sets out to take revenge, but what the movie ultimately highlights is, how she defines how the horrors of her will life influence her. She ultimately does not let bitterness get the better of her and instead comes out unscathed, and the strength she embodies is inspiring.
K.Balachandar was one of those men who could make everyone think, with movies that had ambitious themes grounded in reality. The cinema of today have a lot to learn from this. What we see today is unrealistic portrayal of both men and women, with exaggerated qualities of masculinity and heavy reliance on gender stereotypes (men who can fight off ten gangsters, women whose sole occupation is thinking about these men etc). This sends the wrong message to people and if we can instead take a leaf out of K.Balachander's book and make movies about real people, our society will benefit from it.
About the Author: Sriraksha is a student with a passion for learning and believes that if you learn anything in depth, a passion for it will follow. She thinks that the best way to enrich one's life is to enrich that of others and hopes to do that for a living one day.