Written by Sumithri Venketasubramanian, Change Maker
A couple o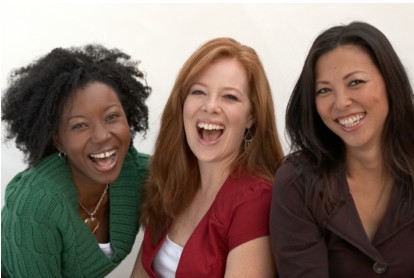 f days ago, I was scrolling through Everyday Feminism – as you do – and I came across a blog post: "You Don't Need to Be Leading Marches for Your Activism to Matter – Here Are 5 Reasons Why". It got me thinking about how the concepts of space and place influence our involvement in creating positive change.
Many of us have circles in which we feel comfortable talking about feminism and social justice, and these conversations often enrich our views on the inequalities of the world, at times giving us a sense of empowerment. And then there are those spaces where we choose to stay silent when jokes are cracked about women belonging in the kitchen – we might even feel pressured to give a little smile, just so as to not draw attention to yourself ("Why aren't you laughing? Are you some kind of feminist or something?"). There are certain places where feminist discourse is encouraged,and others where it is jeered at.
There's a phrase that goes "if you're not fighting something, you're enabling it". That is, unless we're making active efforts to go out into the world and advocate for big changes, breaking down injustices in the system and opening up the minds of society, we're actually contributing to the discrimination and prejudices that certain people suffer as a result of due to how integrated these systems are with our everyday lives. So it would seem that if we really wanted to contribute to the battle against oppression, we would have to dedicate our lives to full-time advocacy and/or activism. But does this mean that we'll have to stick to working with feminist organisations and groups which are influential in the women's empowerment field? What about those feminists who have dreamed of being scientists for so much of their lives, or those who may want to open up their own bakery? Do we have to give up all of our personal (read: "selfish") aspirations for the greater good?
The short answer is: no. The long answer is that it is not solely feminist bodies and lobby groups that can make a difference. In fact, it is in non-feminist spaces that have the greatest potential for change. As more overt forms of sexism are being increasingly frowned upon by society (though they still are very much in existence), prejudices begin to present themselves in the form of microaggressions – subtle comments and actions that are telling of the biases that one holds on the basis of gender, race, sexual orientation, disability, age, class, appearance and/or other traits. And microaggressions are something which all of us experience – be it comments about how weak women are, or the dismissal of a woman's anger because "she's just on her period, don't mind her". The best part is: we all have the potential to make a difference.
Men's role in gender advocacy
And why should the burden (or honour, depending on how you see it) of ridding the world of gender-based injustices lie merely on those who suffer from them? After all, it is the privileged who have the power and means to influence systems in place which attempt to keep certain groups of people down.
The White Ribbon Campaign is a call by men around the world to their fellows, encouraging them to take a stand against violence against women. Movements like these are important, because they don't attempt to hijack organisations and campaigns by women fighting for rights and opportunities. Rather, they attempt to take the spaces men already yield so much power and influence in and make them more feminist. It is in this approach to advocacy that institutionalised and systemic discrimination are challenged.
Feminism doesn't just have to be about running a full-time social justice blog, or educating the masses about gender and sexism. Feminism is also in asking "wait, why is [the sexist joke that was just told] funny?", and in speaking up against workplace harassment. Feminism is about feminism, wherever and whenever it is.
About the author: Sumithri is in a place in life where she knows what she wants to do, but also has yet to figure it out. Whatever it is, she hopes the world she leaves will be more just than the one she was born into.