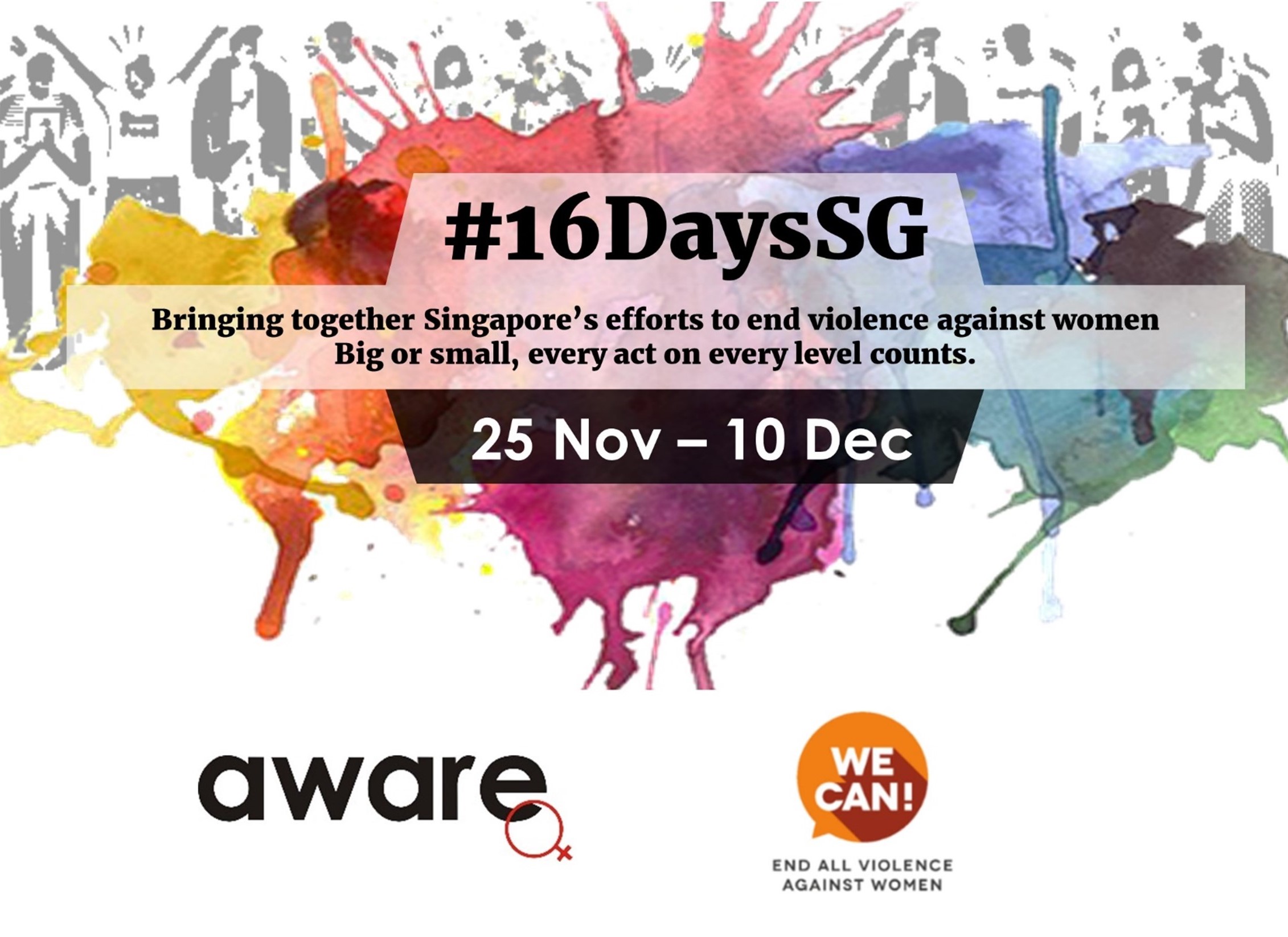 Every act on every level counts! #16DaysSG
You might be wondering after #MeToo, #NowWhat?
Through the recent online movement, #MeToo, thousands of women around the world – and in Singapore – came forward to have open and honest conversations about their experiences of surviving sexual violence. #MeToo has not only foregrounded the prevalence of sexual violence in Singapore, but also the silence surrounding the issue. At the end of the day, a hashtag can only go so far: the onus lies on us to take action every day.
We Can! Singapore invites you to be a part of Let's Unite, a 16-day campaign* to end violence against women. Start taking action these 16 Days, between 25th Nov – 10th Dec 2017 so we can galvanise everyone's efforts and show that we are building a strong community of support.
If you start saying 'violence against women happens in Singapore' → More people will learn about it → Others will say it too → Perpetrators' behaviours will not be excused → More survivors will seek help → State and social support for survivors will be improved → Violence against women will be on its way out
Tell others that you want to end violence against women – and encourage them to join you!
Start your #16DaysSG journey below.
*16 Days of Activism is a global campaign that calls on individuals, groups and organisations to stand together against violence against women by pledging their support and taking action from 25 November, the International Day of Elimination of Violence against Women, to 10 December, Human Rights Day.