This is part 2 of the Understanding Violence guidelines series. Take a look at Part 1 here.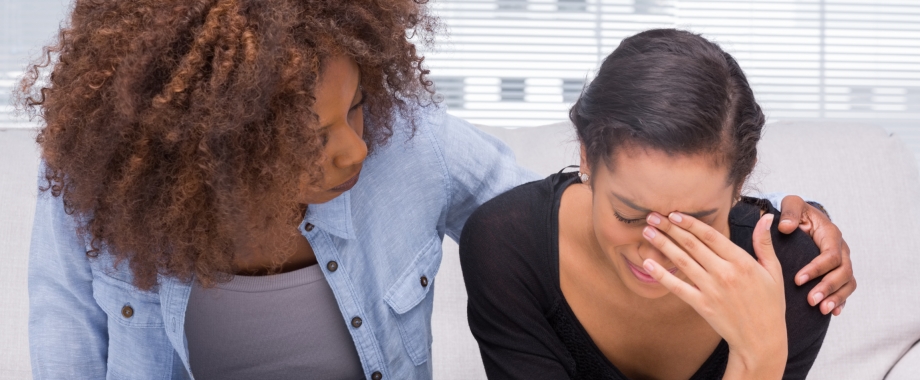 1.  Support them through their choices.
If they want to make a police report or go to the hospital, offering to go with them for support can make a big difference.
If they are open to seeing a counsellor, you can offer to call and make an appointment for them.
If they agree to make a safety plan, you can make it with them.
You can follow up with them on steps they wanted to take, checking in gently to see how they're doing and if they have made any progress on that/require further support. 
2.  Offer resources. Often, people may not realise what options are available to them. Look up resources for support in such a situation, and share them with your friend. It could be a helpline number, free legal services, counselling services, etc. Educate yourself on the available options and discuss them with your friend. If you are able to, and comfortable with it, you can also offer personal resources. For example, they may need some money or a place to stay temporarily while they figure out their next steps. 
3.  Be sensitive to their position. When a victim of violence is queer, disabled, poor, an ethnic or religious minority, an immigrant, is lacking family support or is facing other societal and structural barriers, they may have even less access to conventional modes of support. Be sensitive to their particular situation, and don't assume anything about their experience. 
4.  Encourage them to document their experience(s) of violation or abuse, with as many accurate details as possible. Even if they are not intending to make a police report at present, evidence collection and accounts of their experience can help build a case if they change their mind in the future or if the violence escalates and they want to seek legal recourse.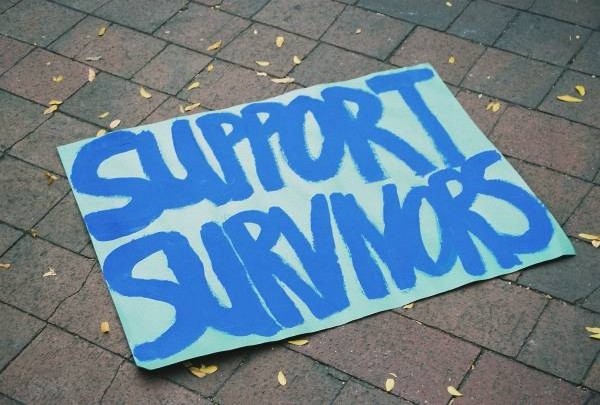 5.  Self care is essential. When our loved ones experience trauma, it often affects us too. While supporting them, we must be responsible in caring for ourselves too and remember to do little things for ourselves that keep our spirits up, and seek help if we need to. 
6.  Encourage them to seek professional help. There are limits to the extent that friends and family can support someone experiencing trauma. Trained professionals can provide support in a multitude of ways, ranging from hotlines and counselling services to legal advice and casework. Encourage them to get the help they need if and when they are ready to. 
7.  Intervening during an incident of violence can be difficult, and even dangerous, but not impossible. Your safety is top priority. Every situation is different, but some ways people have effectively intervened when they witness sexual harassment or abusive behaviour are:
Calling the police
Asking the victim if they are OK or need help
Getting the attention of others around so you have support and can speak in a collective voice
If the perpetrator is known to you, and you feel you have the power to intervene safely (e.g. your friend is getting aggressive or touchy with someone in a club), you can leave with them, take them away from that area/the victim, or persuade them to stop.
Distraction can be useful. In a case of molest on public transport, or catcalling, you can pretend to know the victim and strike up a conversation with them, offer your seat to the victim, or place yourself between them and the perpetrator.
Think about different scenarios you have been in and strategies that might be helpful. Talk to others about their experiences and strategies.
Supportive responses
Unsupportive responses
•       It's not your fault

•       I believe you

•       We're here for you

•       What do you want to do?

•       What can I do to help?

•       Should we look up options together?

•       We can talk about it whenever you want to

•       This matters. You matter.

•       You don't deserve to go through this.

•       I'm so sorry that happened.

•       (The perpetrator) is responsible for what happened, not you.

•       Who else do you trust to talk about this to?

•       Do you want me or someone else to talk to (the perpetrator)?

•       Do you want some space?

•       I'm going to support you no matter what.

•       You have nothing to be ashamed of.

•       You didn't let it happen, (the perpetrator) chose to do it.

•       It's your own doing

•       You can't call that abuse/rape

•       You have to leave him!

•       Don't take it so seriously

•       Are you sure?

•       What were you wearing?

•       Why did you…? / Why didn't you…?

•       You have to take care of yourself better.

•       Don't talk to that person anymore.

•       You chose to date a guy like that

•       Think about your kids/others

•       I told you so

•       Don't exaggerate/Don't lie

•       Just ignore it

•       Forget about it, it's no big deal

•       How could you let this happen?

•       Let it go/It's time to get over it

•       Think about (the perpetrator's) life

•       Toughen up/Stop crying

•       You can't let people treat you like that

•       If you weren't so weak, this wouldn't happen