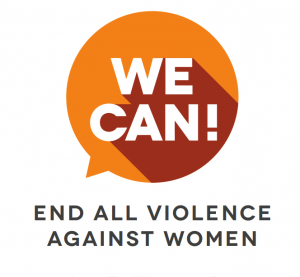 Thank you for joining us on our journey towards a gender-equal and violence-free society. You are invited to our very first Change Maker Reunion!
Date: 5 April 2014 (Saturday)
Time: 3pm-6pm
Venue: Zsofi Tapas Bar, 68 Dunlop Street, Singapore 209396
*Scrumptious tea will be provided!
Register here.
By taking the Change Maker pledge, you joined 3.9 million people around the world who are speaking up against violence in their societies.
In 2013, We Can! Singapore launched, reaching out to the Singapore community through theatre, workshops, art, media and more. With your help, we raised awareness and inspired action to reduce social tolerance of all forms of violence against women.
This year, we want to deepen that change and invite you to be part of that process.
We have big plans and exciting ideas for 2014! We want to grow the Change Maker community, mobilise youth to lead the campaign and inspire change at all levels. To do this better, we want to hear from you.
Come down on 5 April and amidst food, drinks and new friendships, share with us your ideas, experiences and hopes for change. Change Makers from different walks of life will be speaking about their stories of personal change and their experiences with community outreach. If you would like to share your story, write to us at [email protected].
We will also be honouring the Change Makers who have done exceptional work in 2013, so do come and support them!
We Can! is a community-led movement – it is your movement. You can have a say in the direction and impact the campaign creates this year. So come – lend us your voice, hands and feet.
Programme:
3-3.15pm – Registration
3.15-3.25 – Introduction
3.25-3.40pm – Icebreaker
3.40-4.10pm – Making waves in the community (discussion)
4.10-4.25pm – Outreach through social media
4.25-4.35pm – Opportunities for volunteering and activism
4.35-4.50pm – Presentation of Star Change Maker Awards
4.50-5.15pm – Sharing by Change Makers
5.15-5.30pm – Feedback and reflections
5.35-6pm – Tea and networking
–
*You are eligible to attend this reunion if you've attended a Change Maker workshop or taken the Change Maker Pledge.